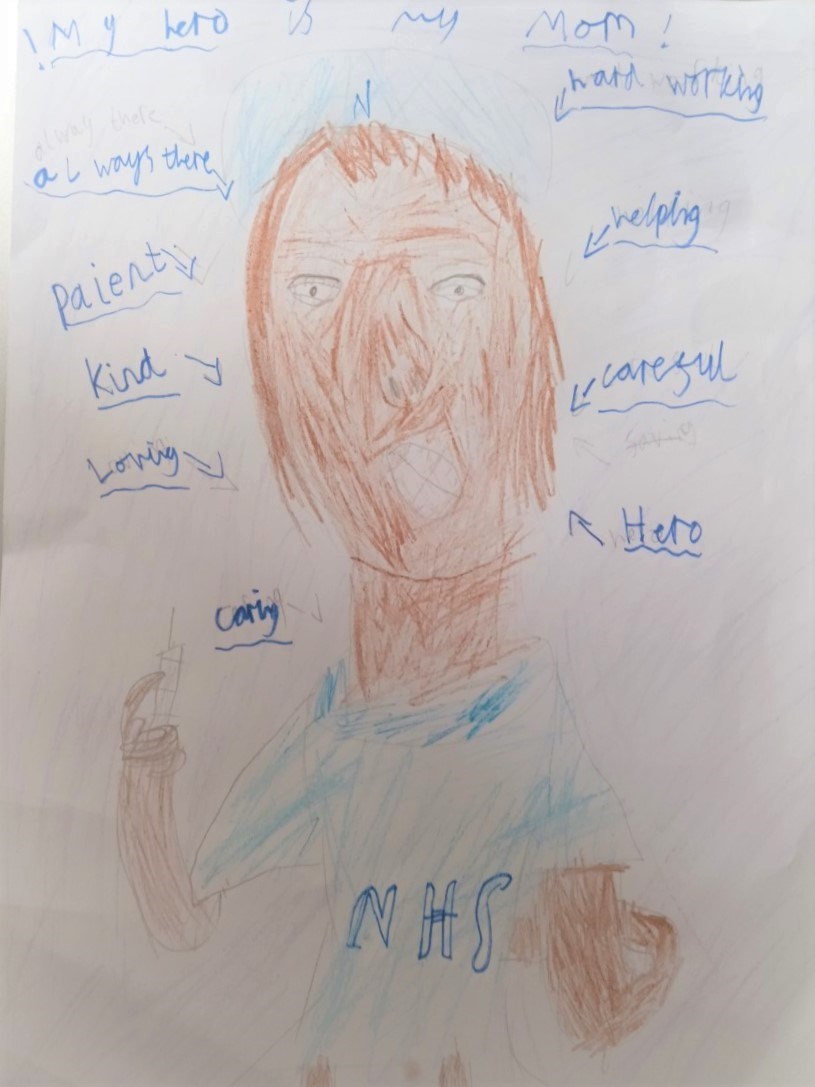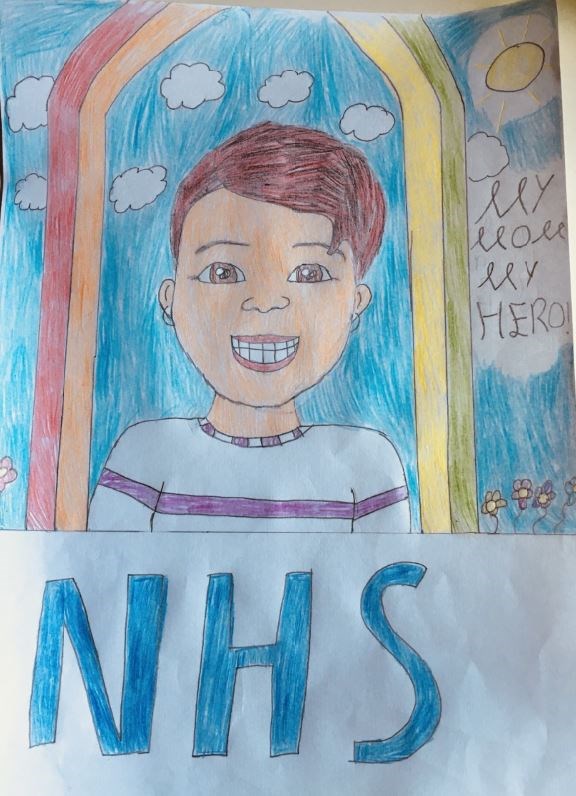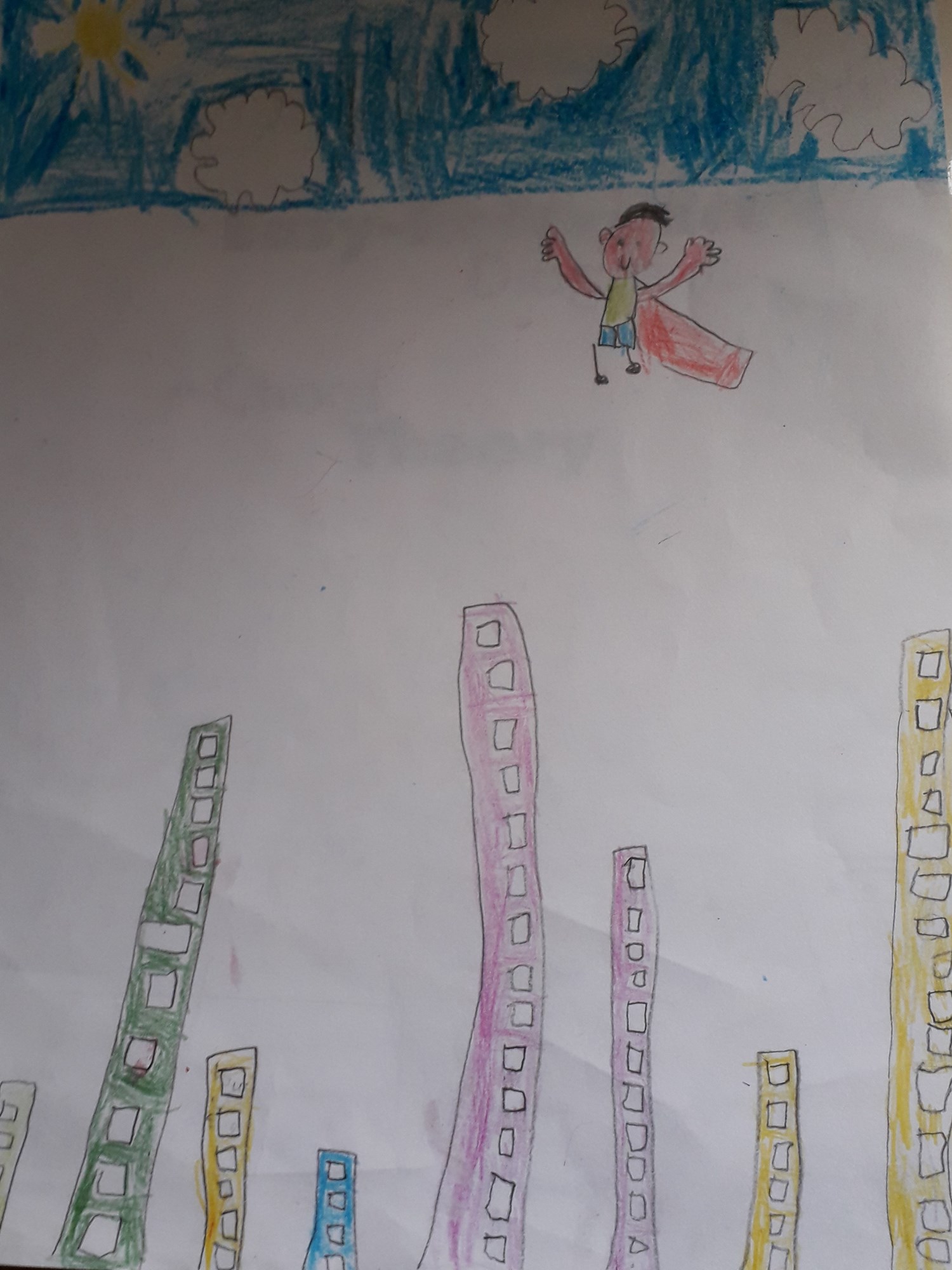 This is one of our entrant's Grandad who drives a bus which takes disabled people to a special centre.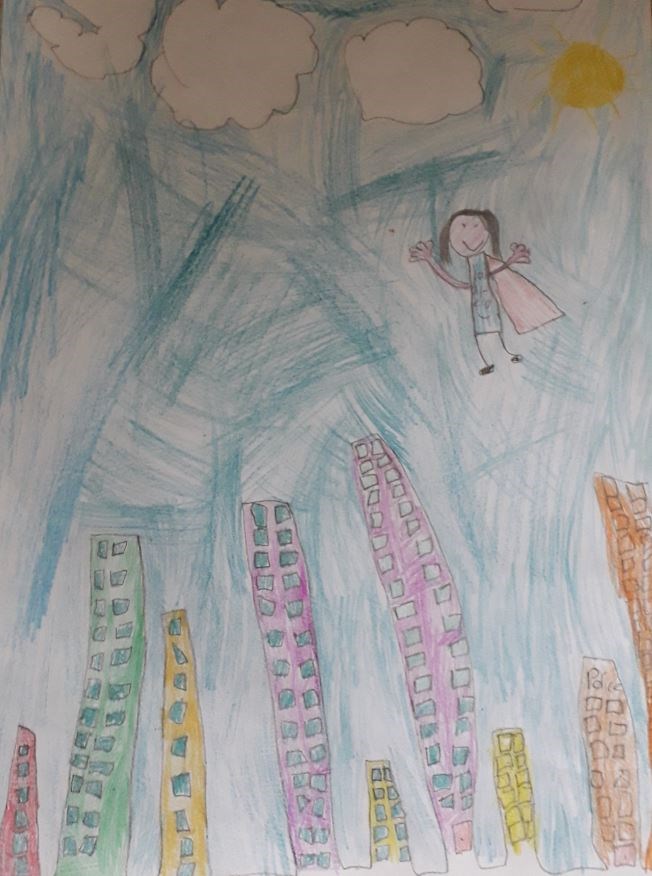 The next entry's superhero is Auntie Caroline.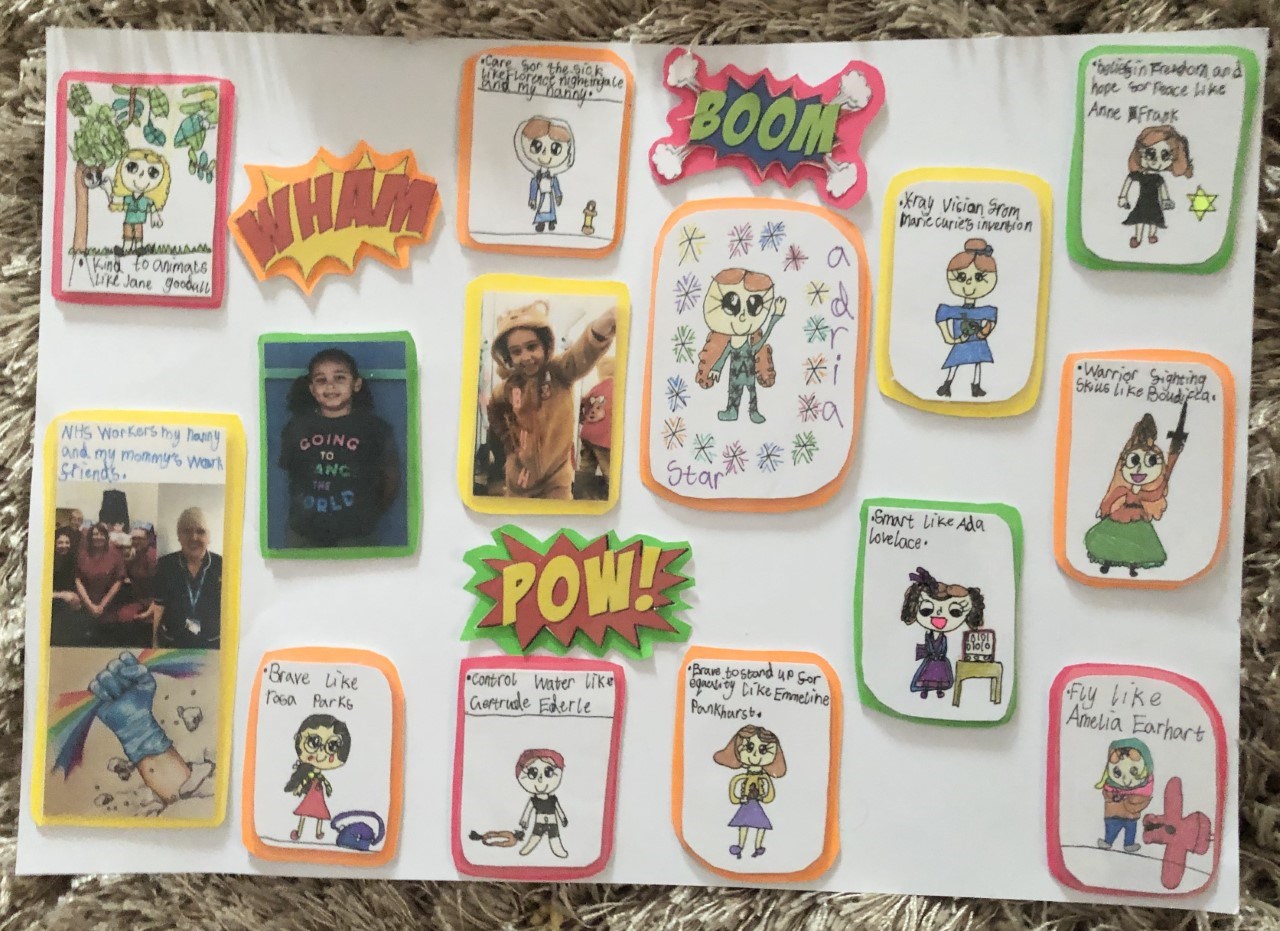 This is our first entry,! The superstar creator of this decided that she could be her own hero taking inspiration and qualities from great women throughout history who changed the world.