Safeguarding
St Francis Xavier Catholic Primary School is committed to safeguarding and promoting the welfare of children and expects all staff and volunteers to share this commitment.
Sometimes we may need to share information and work in partnership with other agencies when there are concerns about a child's welfare. We will ensure that our concerns about our students are discussed with his/her parents/carers first unless we have reason to believe that such a move would be contrary to the child's welfare.
Our Safeguarding and Child Protection Policy can be found here:
Our school's safeguarding team:
If you concerns about a child, please report them immediately to one of our Safeguarding team who can be contacted via the school office
Mr G. J. Linford - Designated Safeguarding Lead
Mrs. A. Kaminski - Deputy Designated Safeguarding Lead
Getting help and support for your family
All families and children will experience all sorts of problems or challenges that they may need further support with. We recognise that parenting can be difficult and we are here to offer the support you need, when you need it.
You may not know that your child is struggling and they may not share their feelings with you. However, there are things that will alert us to the possibility that there is something wrong. This includes:
missed health appointments
behavioural problems
not coming to school or poor progress at school
not being clean
not looking after themselves
hurting themselves or others on purpose
The earlier you share your concerns, the easier it will be to put the right support mechanisms in place for your family.
At St Francis Xavier we work with a number of agencies to support our families, including a counselling service who work within school and the Early Help Assessment Team at Sandwell.
If you would like support for your family or have specific concerns about your child then please contact Mrs Downes or Mr Boodell.
Impartial advice and information for families involved with children's services
The Family Rights Group offers a confidential advice line and online discussion boards for parents and kinship carers. The website contains extensive free legal and practical advice and information, including films, as well as e-publications on the child welfare system.
We are an Operation Encompass school
St Francis Xavier Catholic School takes part in a project run jointly between schools and West Midlands Police.
Operation Encompass is reporting to schools, prior to the start of the next school day, when a child or young person has been exposed to, or involved in, any domestic incident.
Operation Encompass ensures that a member of the school staff, known as a Key Adult, is trained to allow them to liaise with the local authority and to use the information that has been shared, in confidence, while ensuring that the school is able to make provision for possible difficulties experienced by children, or their families, who have been involved in, or exposed to, a domestic abuse incident.
We are keen to offer the best support possible to all our pupils and we believe this to be extremely beneficial for all those involved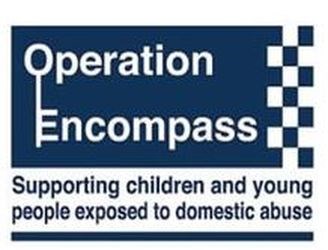 Preventing Extremism
We actively support the Government's Prevent Agenda to counter radicalism and extremism.
Prevent is a government strategy designed to stop people becoming terrorists or supporting terrorist or extremist causes. The Prevent strategy covers all types of terrorism and extremism, including the
extreme right wing, violent Islamist groups and other causes.
You can find further information on Prevent here:
Online Safety
At St. Francis Xavier we treat every day as an Internet Safety Day!
Children have more access than ever to the internet - through mobile phones, tablets, gaming, apps and social media. Easy access to a the internet brings huge advantages but with that come risks which we regularly talk to the children about through lessons and open conversations.
Each year, there is a focus day to spotlight what children along with their families can do to ensure that they stay safe online. The next Internet Safety Day is Tuesday 8th February 2022
You can find our Online Safety Policy here:
How confident are you that you children are safe online?
Below you will find a number of links to websites that can help you and your family stay safe when using the internet. Our lessons within school will help children to understand the dangers associated with using the internet, but with your help, understanding and support, our children will be much more likely to put this into practice.
Key Documents