Pupil Leaders
There are various ways the children of our school can take leading roles and extra responsibilities.
School Council
Our School Council allows the voice of students throughout the school to be heard.
The council consists of two representatives each from Years 3, Year 4, Year 5 and Year 6. They meet regularly to discuss issues and opportunities that arise within school to ensure ideas and opinions from all school members are heard.
Each class has a Pupil Voice suggestion box where ideas can be submitted and brought forward to be discussed at the next meeting.
Our School Council has been established for many years and through their involvement have helped introduced new ideas and practices as well as representing our school on off-site visits. Some of these include the introduction of a new house point reward system, charitable fundraising, completing student surveys, and attending the official opening of the new local library in Oldbury.
During 2017/2018, we have achieved many successes, including:
- Organising and buying new equipment for KS1/KS2 playground.
- Voting for/buying CDs for each class for music at lunchtimes.
* New guard rails outside school entrances.
* School competition to raise awareness of road safety.
* Speed points at 3 points around school (which flash during peak times).
*Improved safety measures around KS2.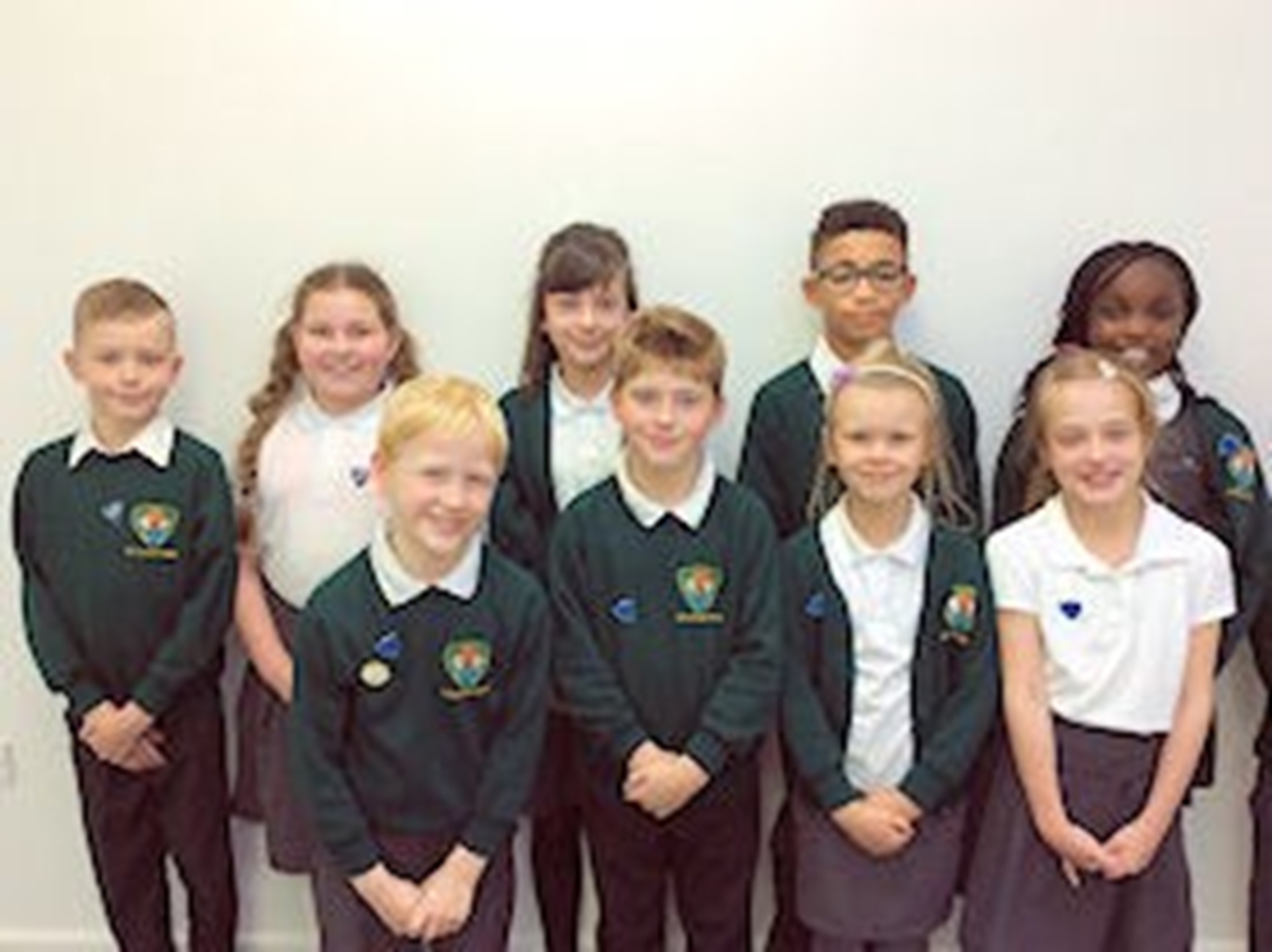 Fairtrade Team
Our Fairtrade team consists of two representatives each from Years 3 to 6.
We strive to promote awareness of Fairtrade throughout the school and to only use fair-trade products where possible.
We meet regularly to discuss how we can build on our efforts and encourage others to support it with us.
Our efforts have included a visit to The Shared Earth shop in Birmingham town centre, which only sells fair-trade and recycled products. We have also performed an awareness assembly on Cocoa beans with the support of the manager of the local Co-op supermarket to coincide with fair-trade fortnight. In addition we ran the Fairtrade Big Breakfast event where children received a Fairtrade Geo Bar, Fairtrade fruit juice and a Fairtrade piece of fruit to enjoy before the start of lessons.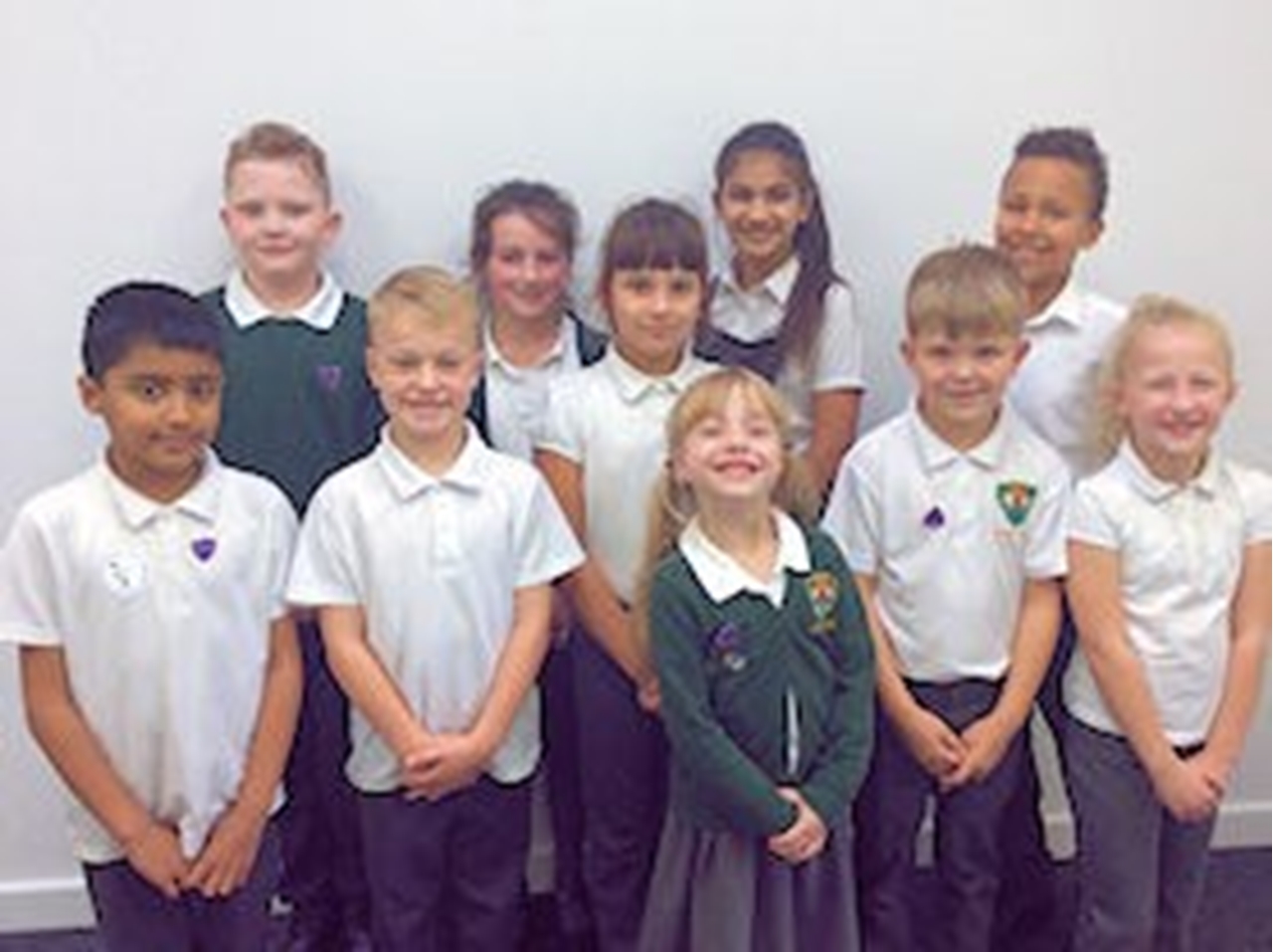 Buddies
Our Buddy system consists of two representatives each from Years 2 through to 6.
Their duties include looking after children who are feeling upset or lonely and to make them feel better and integrate them back into playground games. The Buddies patrol the playgrounds during break and lunchtime to ensure no one is left out.
Every November the Buddies run the Blue Friday event where all children arrive to school in blue clothing to make a stand against bullying.
In 2010 we were awarded the Sandwell Against Bullying Charter Mark for our efforts to combat any bullying in school.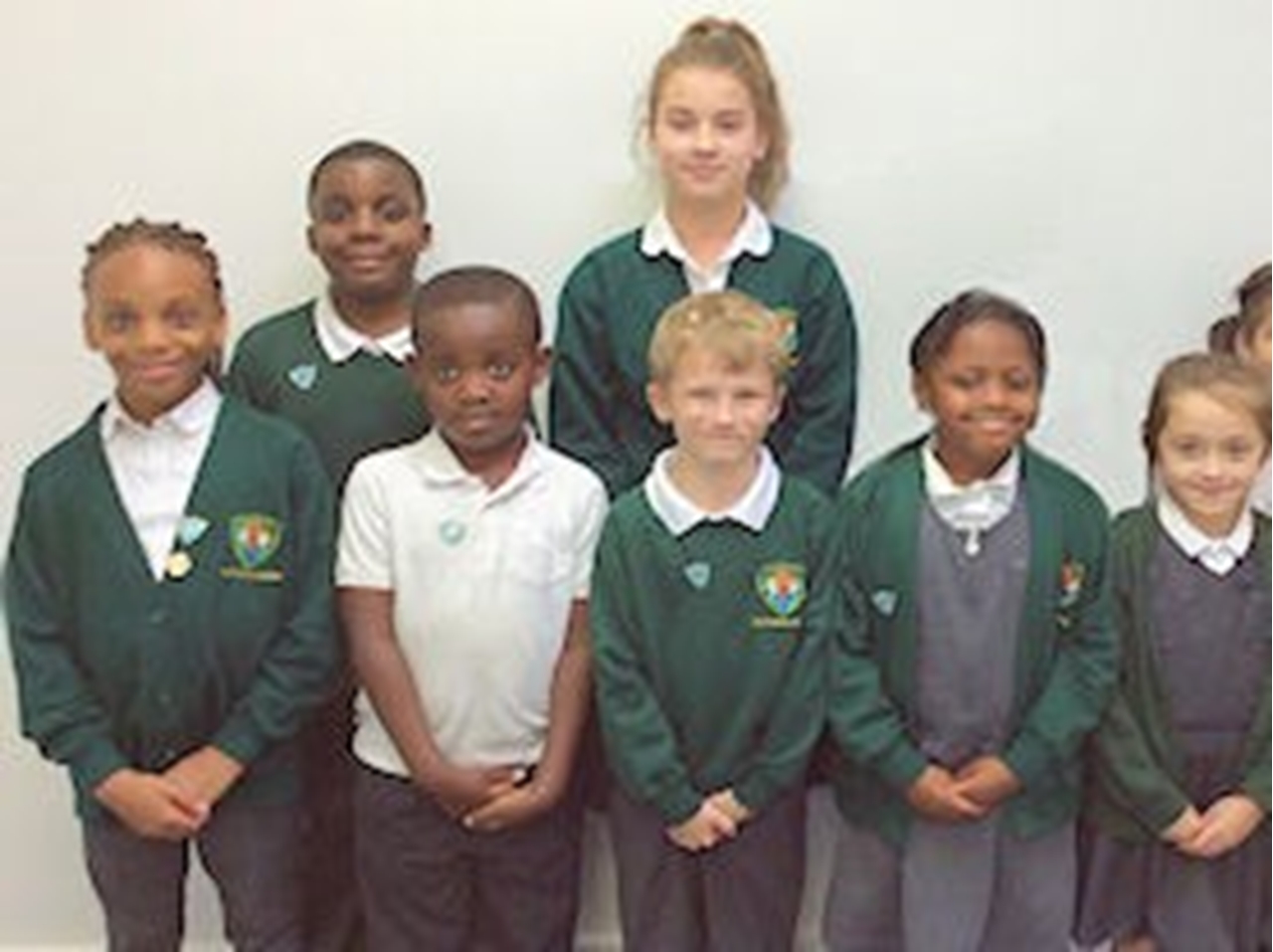 Play Pals
Our Year 6 Play Pals team are responsible for looking after children in Key Stage 1 during lunchtimes. Their duties include setting up equipment in the playground, helping the children to play and encouraging them to eat all of their lunch.
The team is made up of four Year 6 children who are selected on a rotational basis every term.
Head Pupils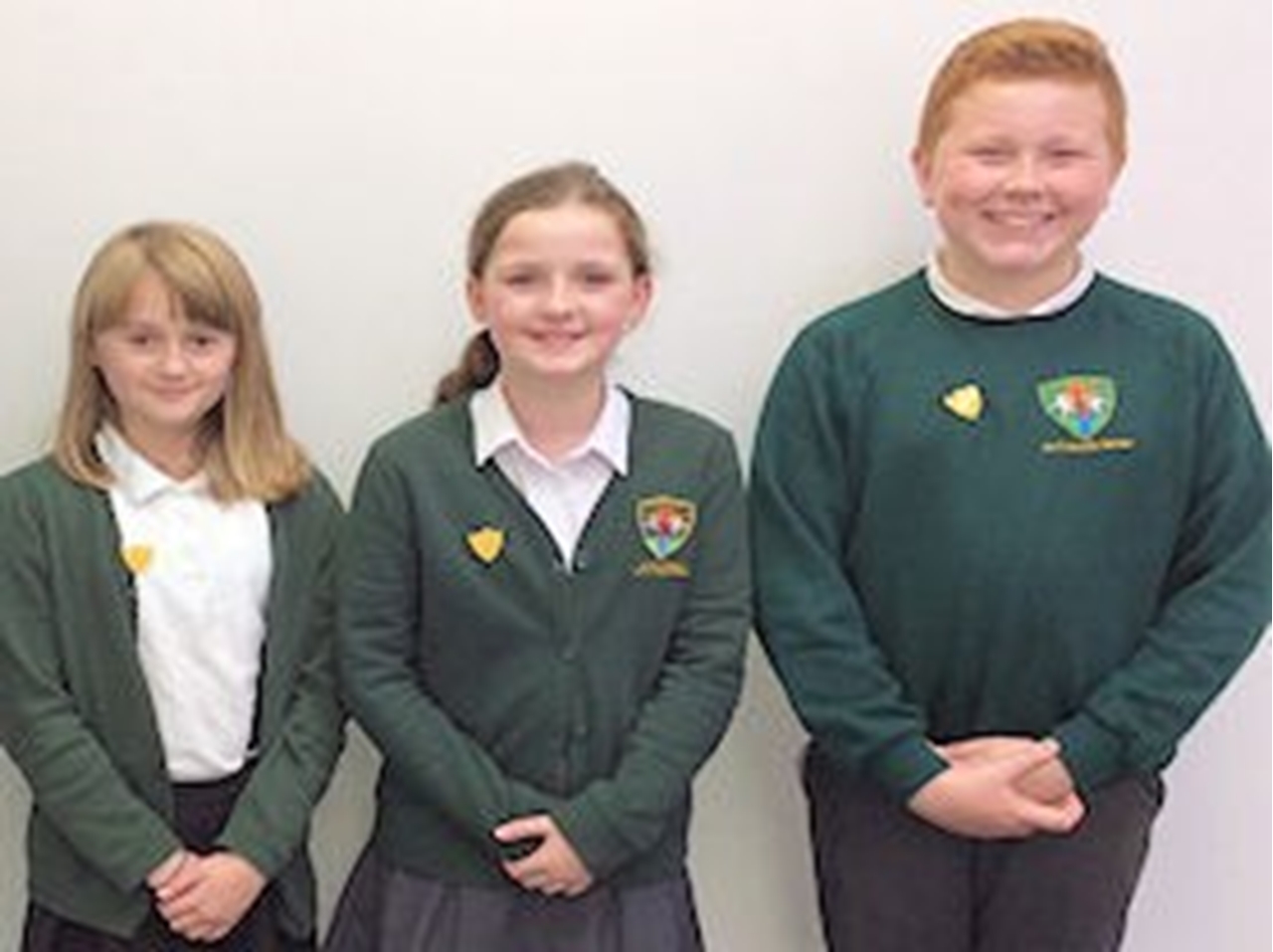 Computer Champions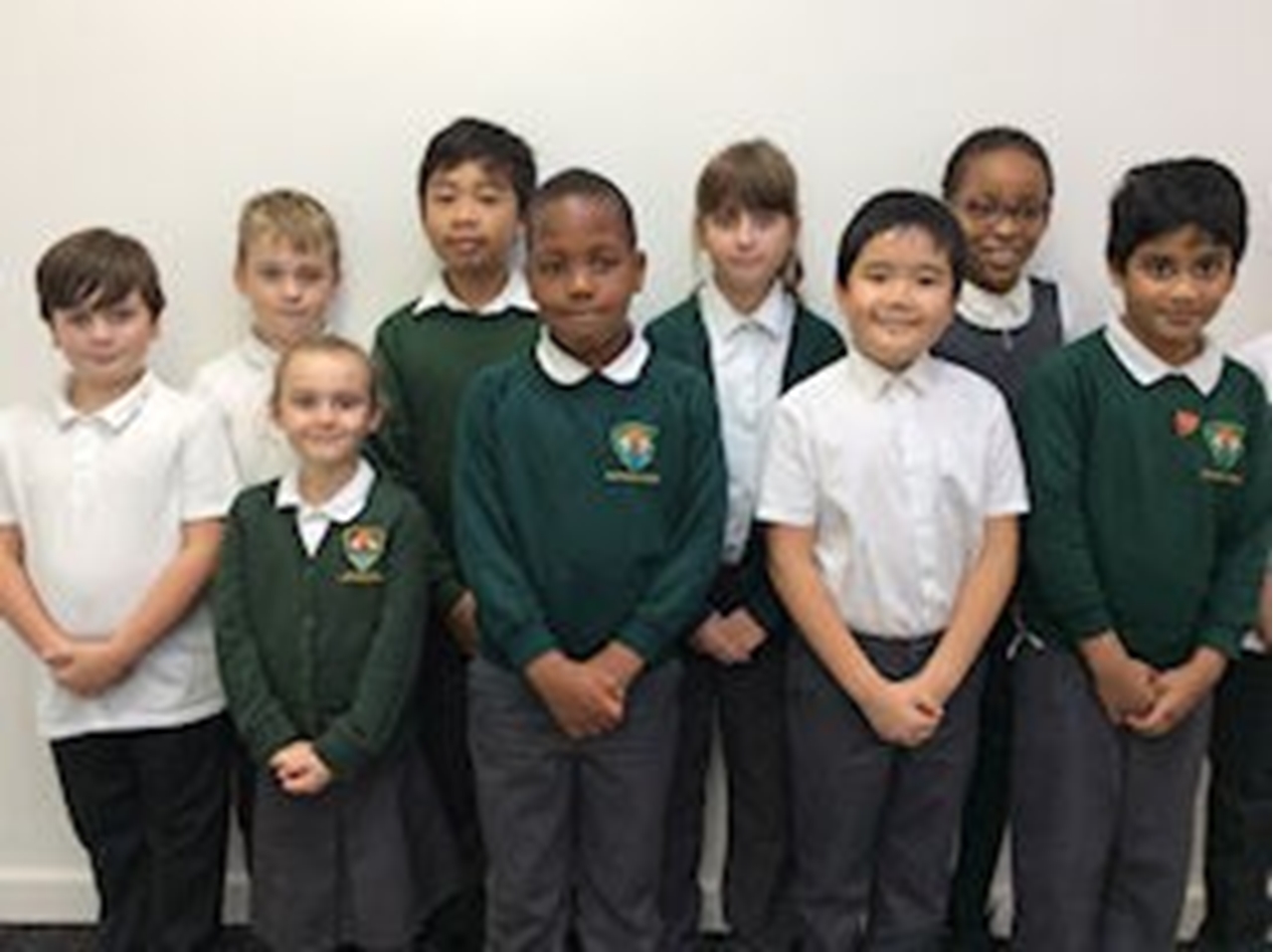 Healthy Heroes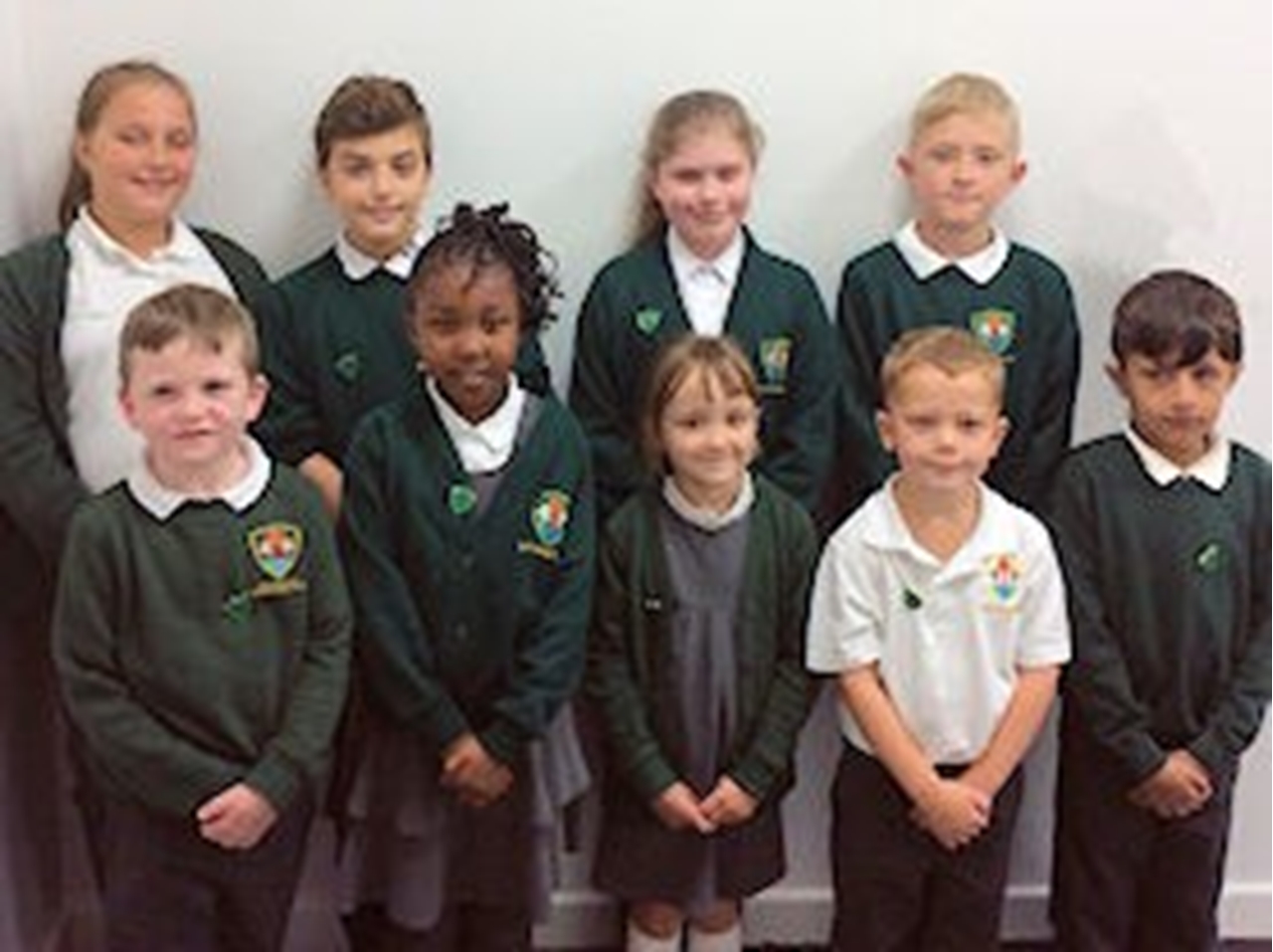 Liturgy Leaders